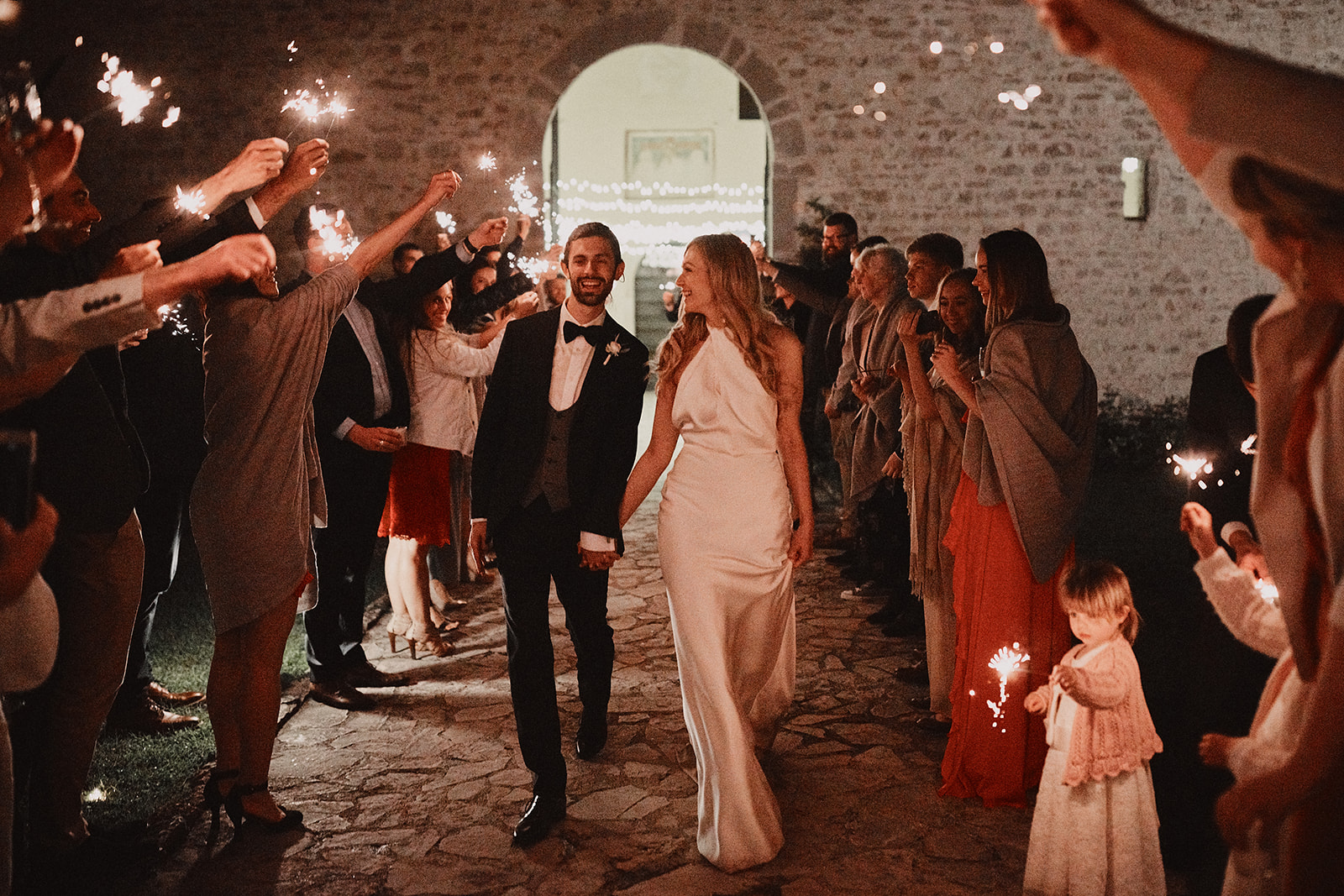 Read what our lovely clients have to say about us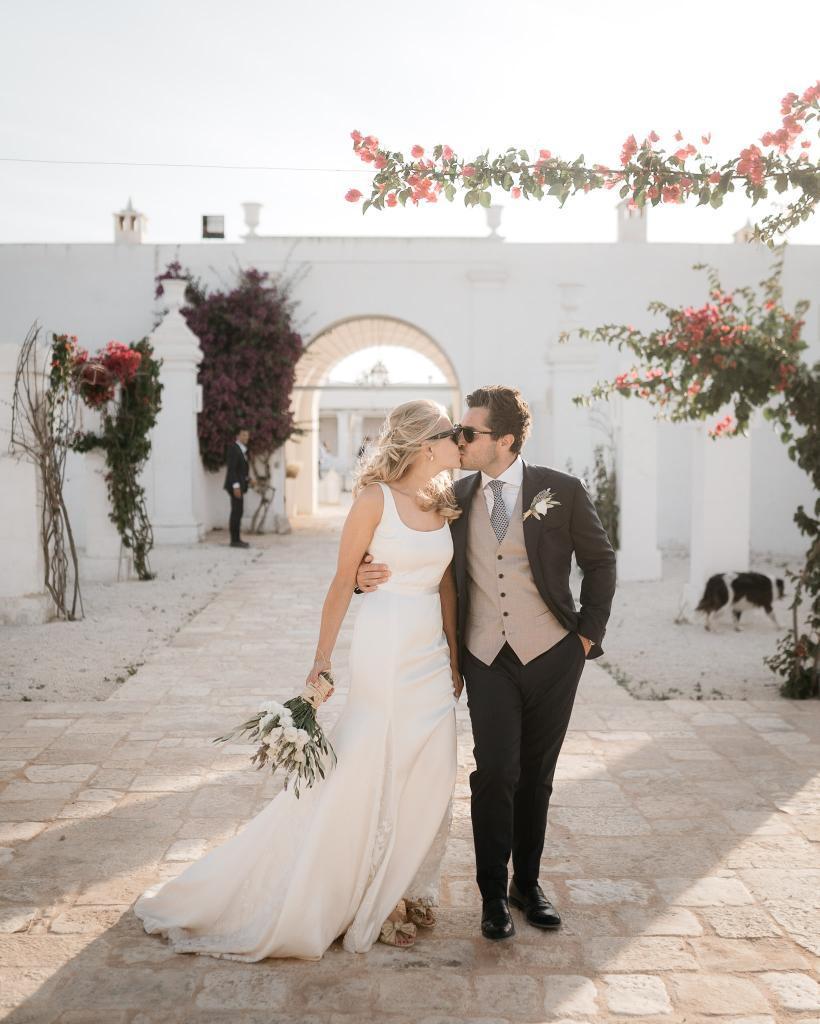 Alex and Lenn
United Kingdom
"Thank you so much for everything! There is no way we could've done it without you guys. Your attention to detail and the fact that you kept us on tracek these past few months have been invaulable. We must also mention your incredible patience! Thank you for organising the absolute time of our lives. We cant get over how good the wedding went and we are still reeling from it!!!"
Alex and Lenn, Puglia – June 2022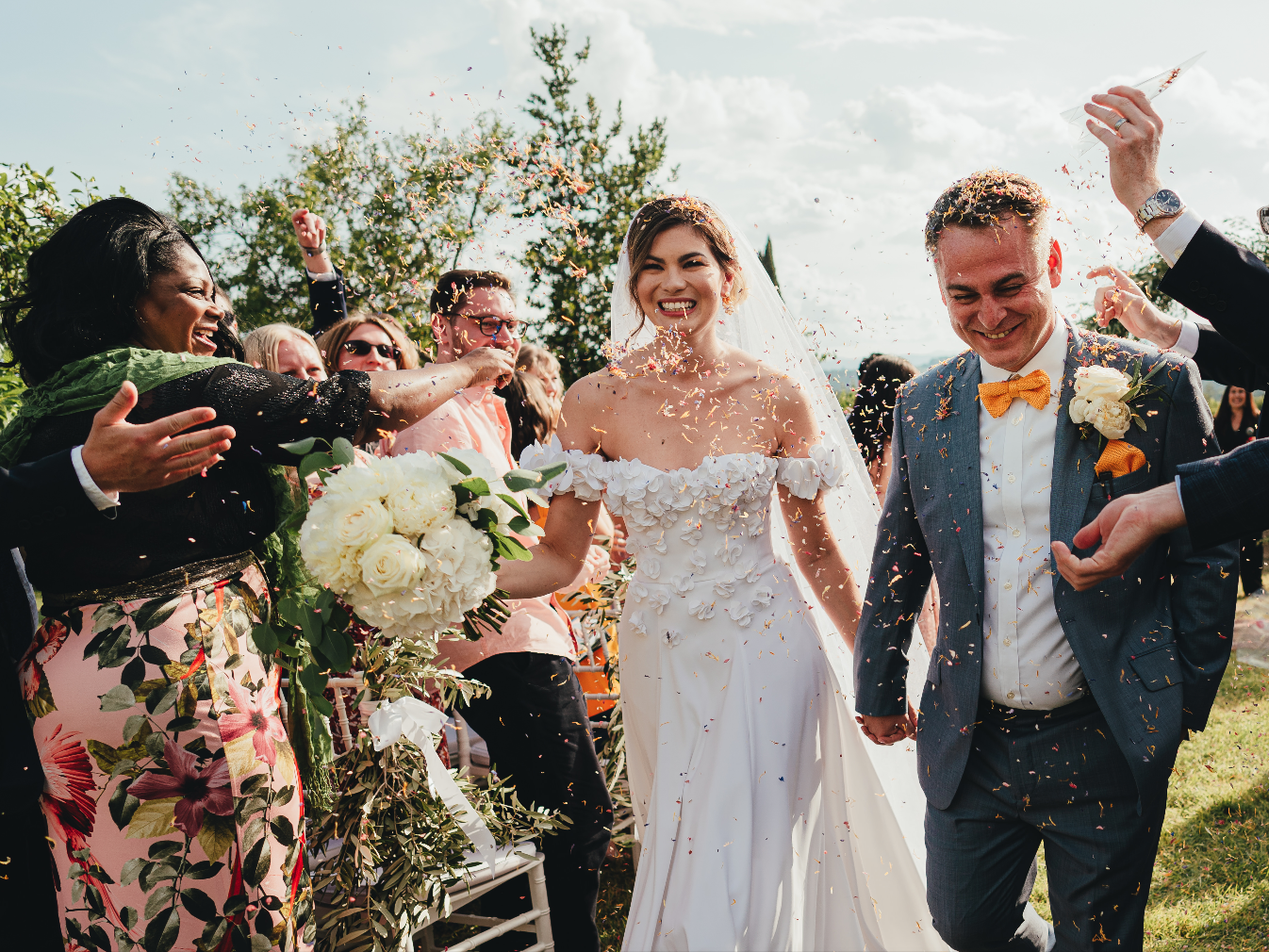 Adam & Mei
United Kingdom
"Thank you for all your help, advice and support in helping achieve the best day of our lives and a fantastic wedding with memories to last a lifetime! We really appreciate all your hard work and couldn't have done it without you - we had the best day ever!"
Adam and Mei, Siena – September 2019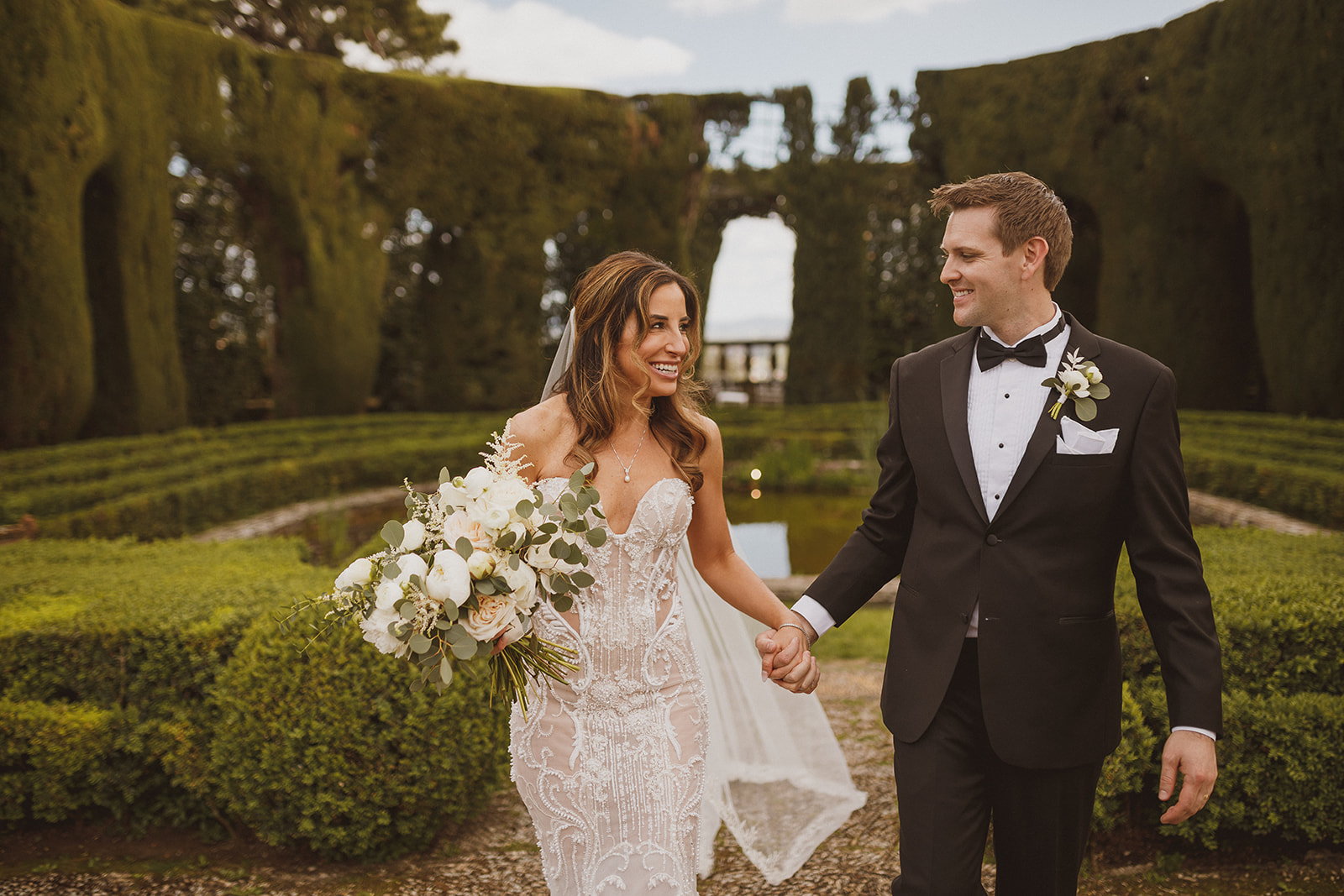 Steph & Justin
United States
"We realized planning a wedding from across the world would take a lot of help and a great team! We scoured wedding websites and Instagram looking for the right planners to bring our vision to life. Following our first call with Rossini Weddings, we knew instantly they were the right fit. Weekly video calls began immediately as there was so much to do in a short time period – our wedding was in less than seven months! We relied on our planners to get to know our unique style and personalities since we would need to select our wedding villa without leaving California! It goes without saying, we feel we became husband and wife in one of the most magical locations in the world!"
Steph and Justin, Florence – May, 2019

Brett & Megan
South Africa
"Rossini Weddings saved my sanity on more than one occasion. They helped bring our ideas to life, present ideas we hadn't even thought of, liaised with vendors and dealt with all the stress of planning a wedding and the stress on the wedding day itself so we just got to enjoy the wedding process soak up every moment on the day. I am sure there are still things that went wrong on our wedding day which I don't even know about because our wedding planners handled every problem before I was even aware there was a problem!
If you are getting married in Italy, Rossini Weddings are the ultimate, dream wedding planners. Sarah and Lisa are a dynamic, creative duo. They have this beautiful calmness and creative flair that they bring to your wedding and they truly make sure that your day reflects YOU as a couple. What is also great about them is they liaise with all the local vendors in Italy and you can have all your meetings in English, so nothing is lost in translation. As we had a destination wedding and had guests flying in for all over the world they not only planned the wedding day itself, but also planned a full week of activities and secured all the reservations so all we had to do was arrive and begin to soak up the pure magic of the Amalfi Coast. I will be eternally grateful to Rossini Weddings for making our wedding day more perfect than I could have ever imagined."
Brett and Megan, Amalfi Coast – May, 2018