---
Villa La Vedetta
Villa La Vedetta was build in the second half of the 1800s. This romantic neo-Renaissance venue is located in the vicinity of Piazzale Michelangelo, just a short distance from the Ponte Vecchio, and enjoys a breathtaking view of the city of Florence.
Its spectacular terrace it is the ideal choice for an outdoor banquet in the warmer months with panoramic views of Florence.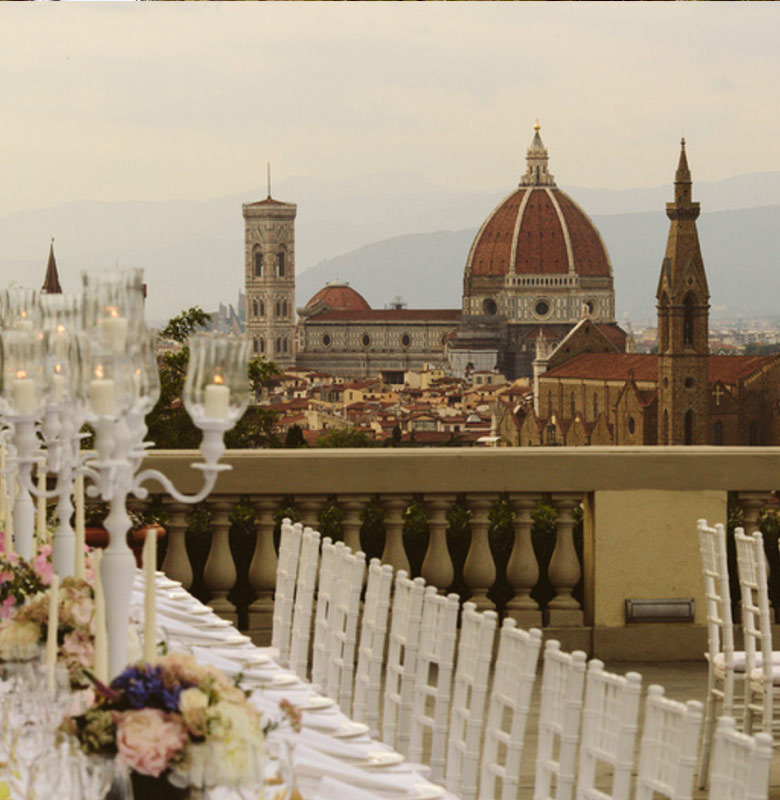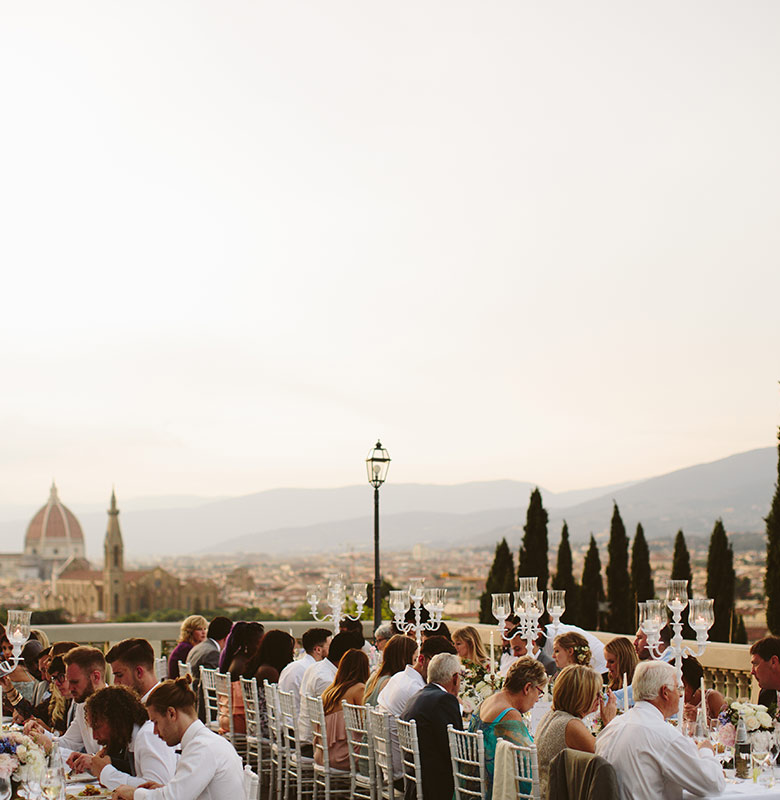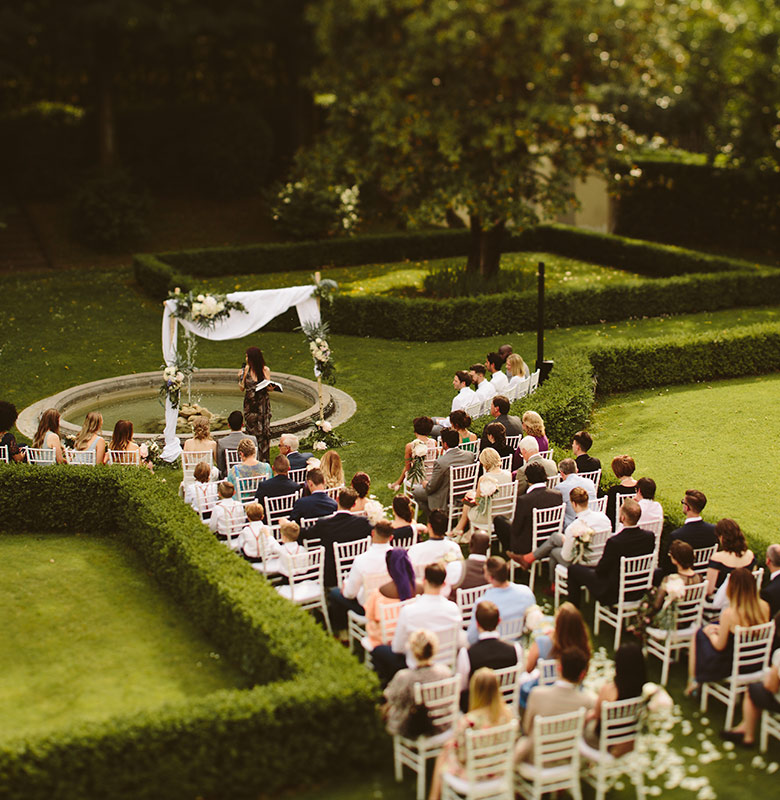 The perfect outdoor terrace for spectacular views of the city of Florence.
Ceremonies: Jewish and symbolic weddings
Receptions: Reception hall, terrace and gardens
Capacity: 120
Accommodation: 18 rooms