---
Villa Geno
Villa Geno is situated on the shore of Como town alongside its famous fountain, which shoots 30m into the air. The 18th century villa is perched on the side of the lake and plays host to beautiful ceremonies and receptions with many accommodation options nearby.
Ceremonies take place on the lakefront lawn, and aperitivos can be served in the garden. The outside marquee or indoor dining rooms – decorated with beautiful frescoes - host receptions of all sizes and guests can party long in to the night.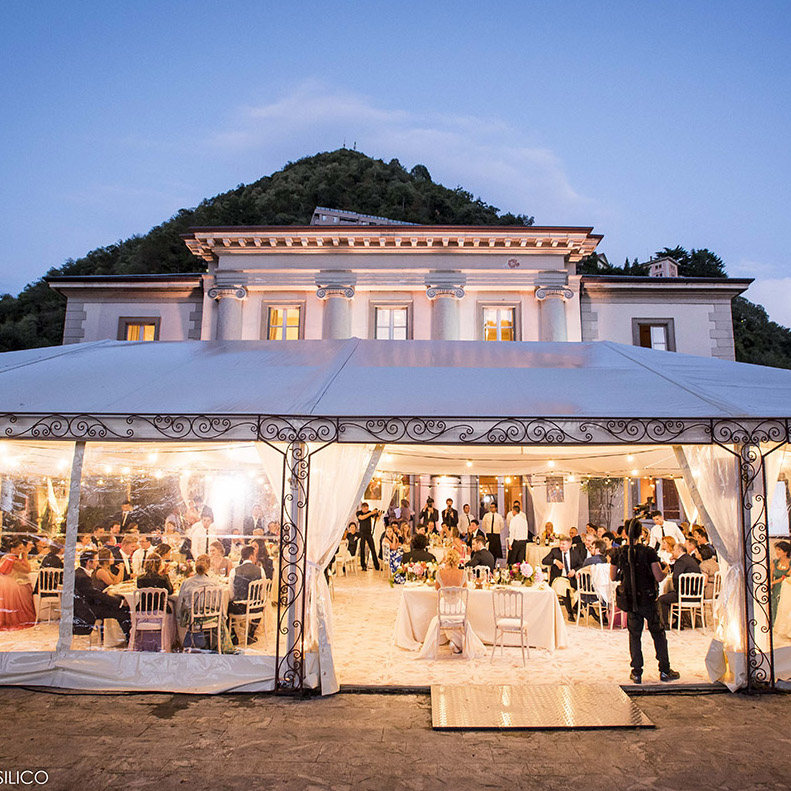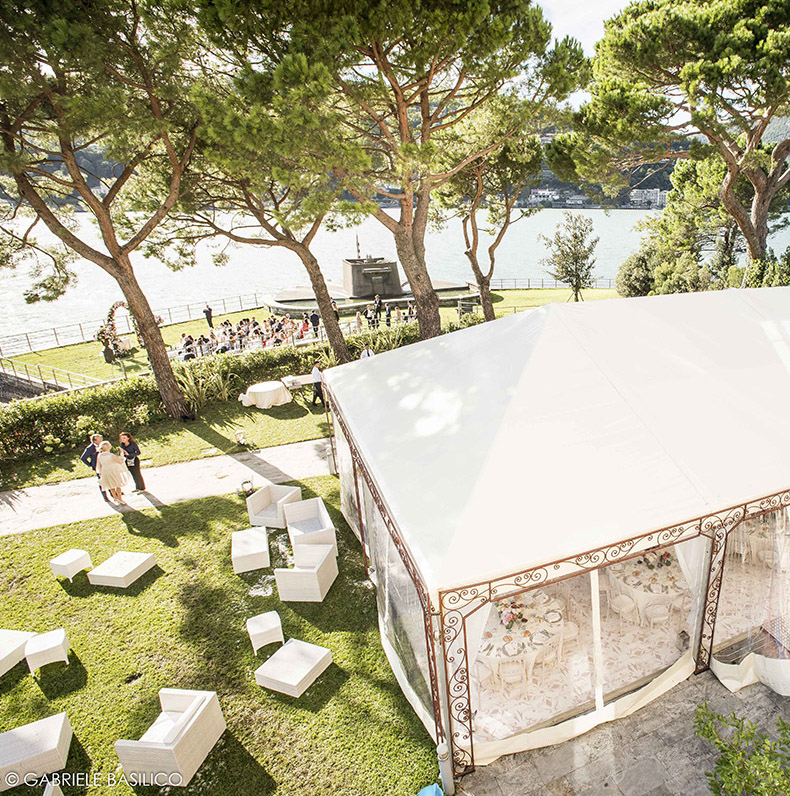 A beautiful villa in the heart of Como, providing easy access and lakeside glamour.
Ceremonies: Symbolic
Receptions: Aperitivo and sit down
Capacity: 160
Boat access: Yes
Accommodation: No