---
Nina Trulli Resort
Nina Trulli Resort is an original and truly unique location steeped in history; it was once a monastery before it was owned by a wealthy family of farmers and breeders.
The Masseria dates back to 1730 and it was renovated to preserve the essence of it's origins; with original wooden beams where the cheese was hung to ripen, the troughs the animals fed from, the ancient stone flooring all add to the charm and authenticity of the place, there is even a small chapel.
Nina Trulli is a small village; a boutique style hotel staying true to its agricultural roots. Your wedding reception will be surrounded by vineyards and farmland and your guests will experience the magic of Puglia, bathed in sunshine, with utterly delicious food and picture-perfect scenes at every corner.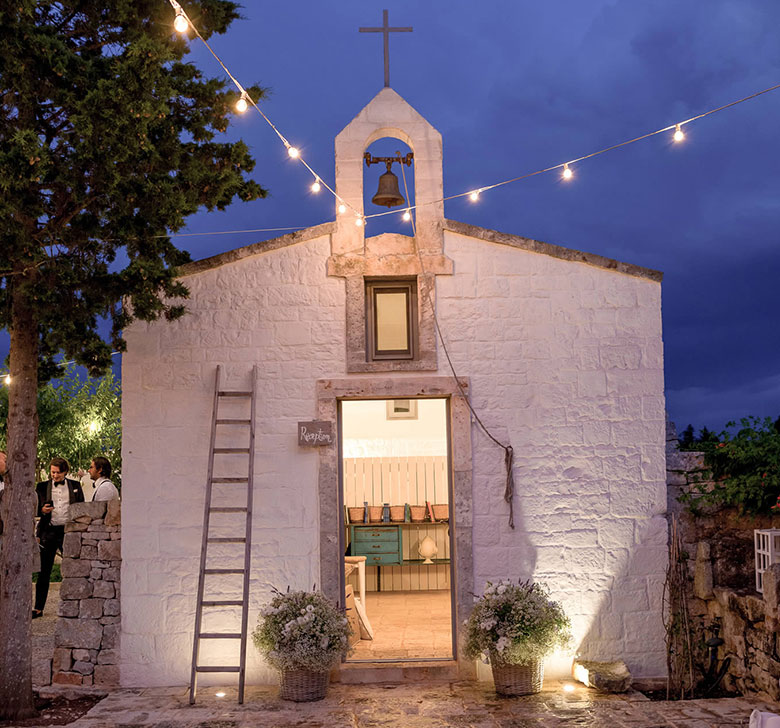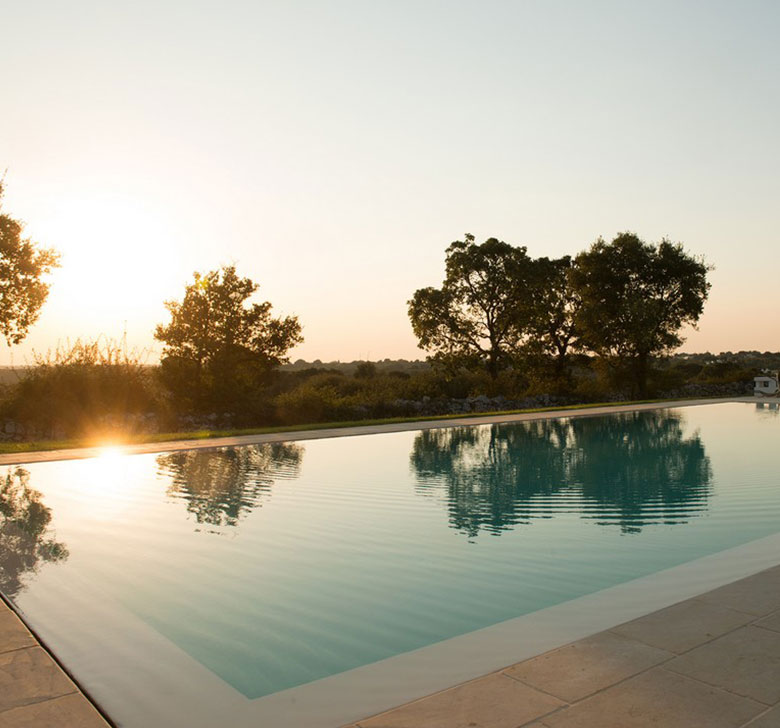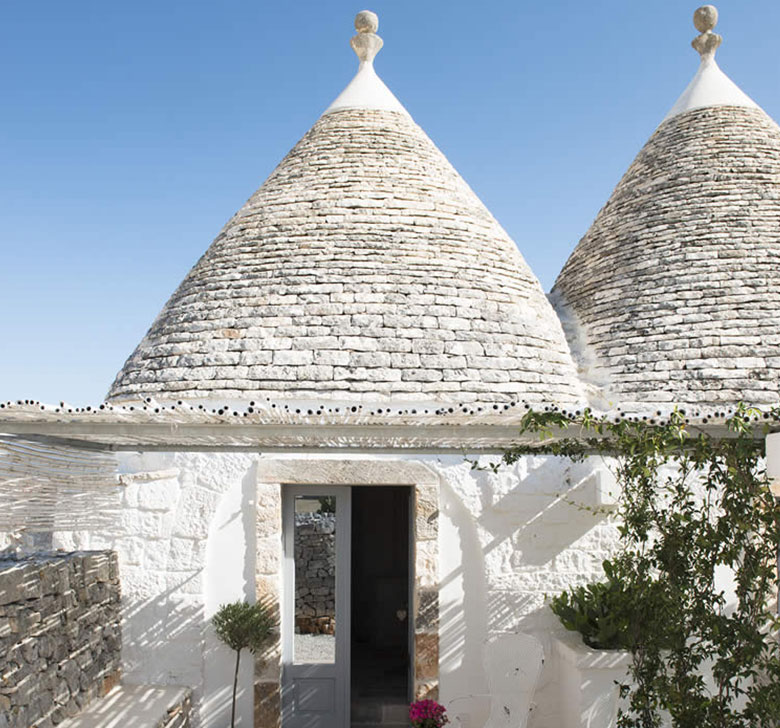 Silence, peace and pure unadulterated serenity are all guaranteed at Nina Trulli Resort. .
Symbolic ceremonies
Outdoor capacity: 120
Indoor capacity: nil
Accommodation: Yes