---
Villa San Giacomo
There are magical places where dream weddings really do come true, places like Positano on the Amalfi Coast. Have your dream wedding on the terrace of Villa San Giacomo, and say your vows against the backdrop of the glistening Mediterranean.
Just picture your Positano wedding on this terrace: the sky awash with the colors of the setting sun, the warm sea breeze, the scent of lemons, the flickering light of a thousand candles... A spectacular venue for your unforgettable wedding in Italy.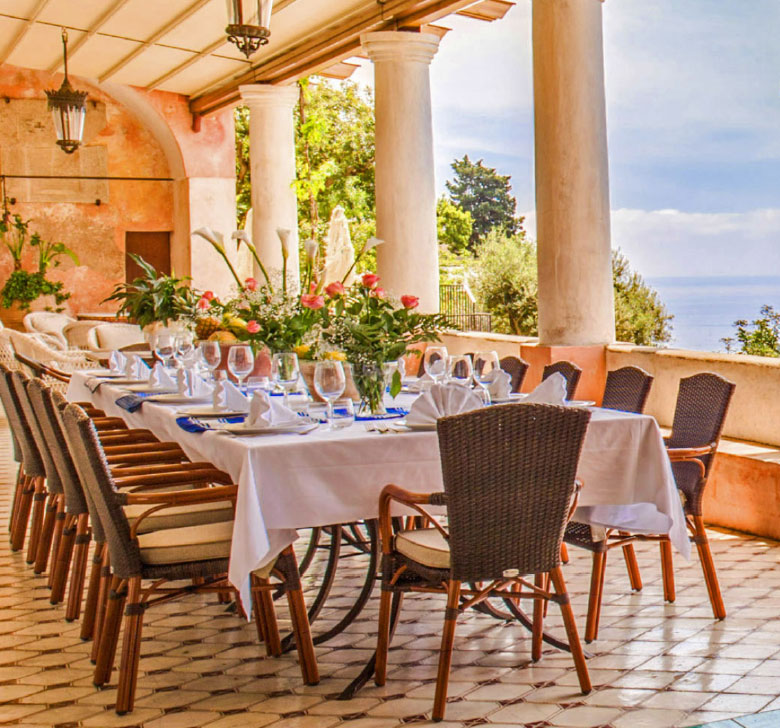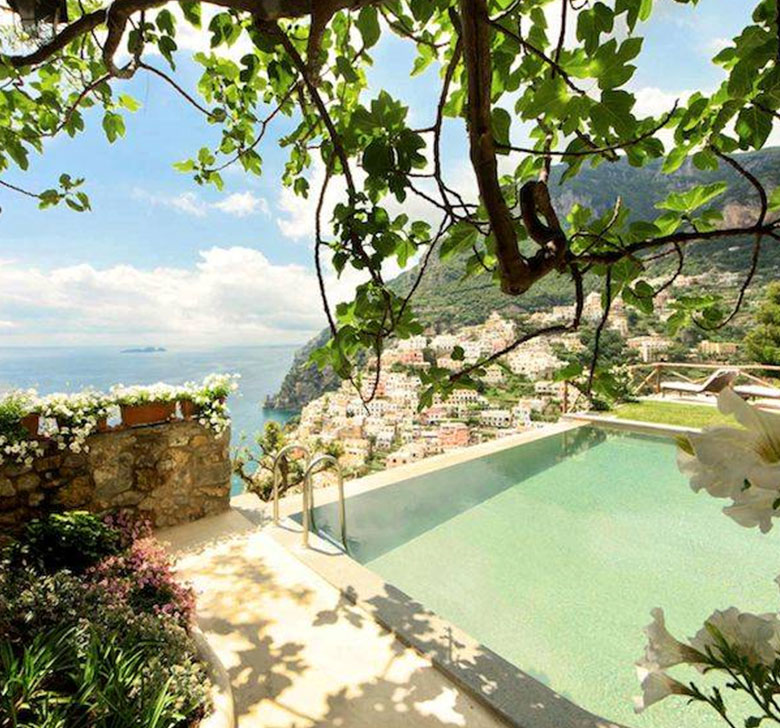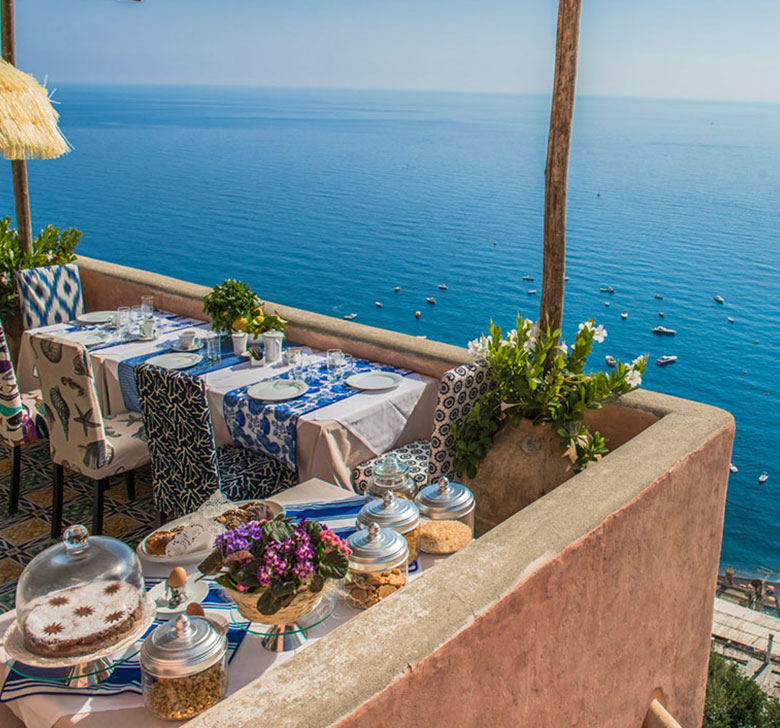 Villa San Giacomo, a massive 18th-century villa perched on Positano's highest point. With its pink facade, intricately tiled floors, patterned furniture, frescoed walls, and sweeping terrace views, it looks like something out of a candy-colored vacation dream.
Cermonies: civil or symbolic wedding
Receptions: Frescoed hall, gardens, or on the panoramic terrace.
Capacity: 85
Boat access: TBC
Accommodation: 10 double rooms